Previous NextGen Retreat Musicians
We have been blessed with some amazing musicians over the years!
Rev. Doug LeBow | Retreats 2019
Senior Minister/Spiritual Director, High-Desert Center for Spiritual Living, Apple Valley, CA Rev. Doug LeBow is the Senior Minister and Spiritual Director of the Hi-Desert Center for Spiritual Living in Apple Valley CA – and is also an Emmy™ award – winning producer of music and video, composer, arranger, music supervisor, music engraver, and recording artist, with over 250 feature film, TV movie, television series, and publishing credits.
Rev. Doug currently serves on the board of directors of the Science of Mind Archives and Library Foundation, and recently also served as the Music Team Director at the 2015 and 2016 Spiritual Living Conventions in Las Vegas and Salt Lake City.
From 2003 – 2013, Doug served as the founding music director, and later as Assistant Minister at The NoHo Arts Center For New Thought (now The Global Truth Center) in North Hollywood, CA.
Since 2008, Doug has been under contract to Disney Publishing Worldwide, as a producer, composer, songwriter, and recording artist. He has written, produced, and recorded, more than 80 songs for Disney's "Disney English" division, and has produced, mixed, and mastered more than 100 CDs, used in the "Disney Learning" programs.
For more than twenty years, Doug has specialized in music for children and families, and is currently writing, producing, and recording for Disney Junior's Nursery Rhymes YouTube Channel and Disney Cable Channels Worldwide.
Doug also previously served a five-year, 635 episode stint as the Music Director on GENERAL HOSPITAL, ABC-TV's longest running daytime drama.
A graduate of The Grove School of Music, Doug resides in sunny (and HOT!) Santa Clarita, CA with his wife, Rev. Sharon Earle, a Licensed Marriage and Family Therapist, and sons Jesse and Tyler, both lifelong Religious Scientists.
Rev. Doug considers his greatest blessing to be the Universe's continual support of his creative expression; allowing him to support his family while feeding his Spirit!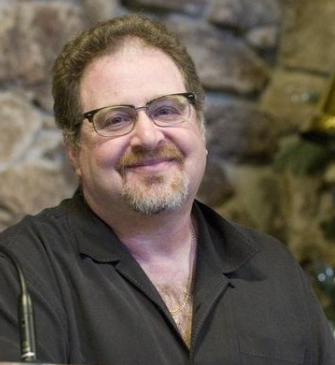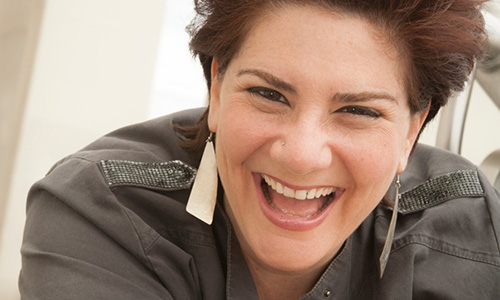 Amy Steinberg | Retreats 2017 + 2018
Music Director, Universal Spirit Center, San Diego, CA "Singular" is the word that best describes Amy Steinberg. Uplifting, enlightening and hilarious with a voice that can burn the house down, Amy Steinberg is singer, songwriter and storyteller like none other. The main thrust of her work comes from marrying the sacred and profane, fusing the dreamlike nature of Spirit with the rooted realness of sexuality and humor.
She plays the piano and guitar with her own swingy rhythmic bounce, injecting shades of jazz, rock, hip hop, and poetry, all with a theatrical flair. Deeply soulful, she sings of self-love, open-mindedness, and the holiness of everything.
Amy has been Music Director at the Boca Center for Spiritual Living, the Spiritual Living Center of Charlotte, and is currently the Featured Musician at the Spiritual Light Center of Charlotte. Recently, her original musical, Breaking the Moon, was featured at the New York Musical Festival.
Deeply involved with the New Thought and Positive Music world, she plays at conferences, churches, venues and festivals all over the country. Amy's song "Burning into the High" won the Personal Transformation category of the 2016 Posi Awards. In 2017, her song, "One with Everything," was also nominated, and she has been touring the country in support of her 10th independent release, "Broken Open" which is receiving rave reviews.
Don't Be Shy. Get In Touch.
If you are interested in working together, send us an inquiry and we will get back to you as soon as we can!