Rev. Abigail Schairer | Retreats 2015 – Current
Associate Minister,  Center for Spiritual Living, Seattle, WA | As a vibrant minister, dynamic speaker, and compassionate spiritual counselor, Rev. Abigail Schairer is inciting a global Love-olution by awakening people to their spiritual magnificence and radiant essence.
Her spiritual journey began at the age of 21 after walking into Center for Spiritual Living San Jose, CA where she instantly found her "tribe".  Diving passionately into spiritual studies, she became a licensed Religious Science Practitioner in 2005 and later in 2011 graduated from the Holmes Institute of Consciousness Studies with her master's degree and ministerial license.  In 2012, Rev. Abigail founded Center for Spiritual Living Peninsula in Redwood City, CA, where she lovingly guided a growing congregation to embrace their own Divine potential. She was hired in 2018 to be the Associate Minister of Center for Spiritual Living Seattle, WA, where she currently resides. 
Inspired by the awesome collective potential of women in this world, she birthed SisterSpirit Women's Retreat in 2008.  She continues to facilitate this annual retreat, empowering women to live fully in their authenticity, allowing their love, creativity, and spirituality to heal themselves and the world.
In 2015, Rev. Abigail also created this remarkable experience designed for spiritual adults ages 18–35, the NextGEN Retreat, as an investment in the future leaders of the world. This retreat educates participants about social justice, engaging in healthy relationships, leadership skills, and emboldens them to create a sustainable future of prosperity, service, and love for all. In 2017 Centers for Spiritual Living recognized her powerful and impactful work with the emerging leaders in the organization by bestowing her with the global Youth Champion award.
Rev. Abigail draws inspiration from the great spiritual masters of all religions and seamlessly marries it with practical guidance in her speaking and teaching. With a spirit as fun as her hair, love is at the core of all she expresses.  She believes we are all a part of the human race, here to help create the life God intended us to have – one of absolute joy, complete abundance, and freedom.
Abigail resides in Washington with her wife, Geena, their two cats, a stuffed "Dino-Kitty," and an assortment of spiritual books that threatens to take over their house. When she's not changing the world, she loves to cook healthy food, illustrate books, doodle, dance, watch plays, hike, and travel the world.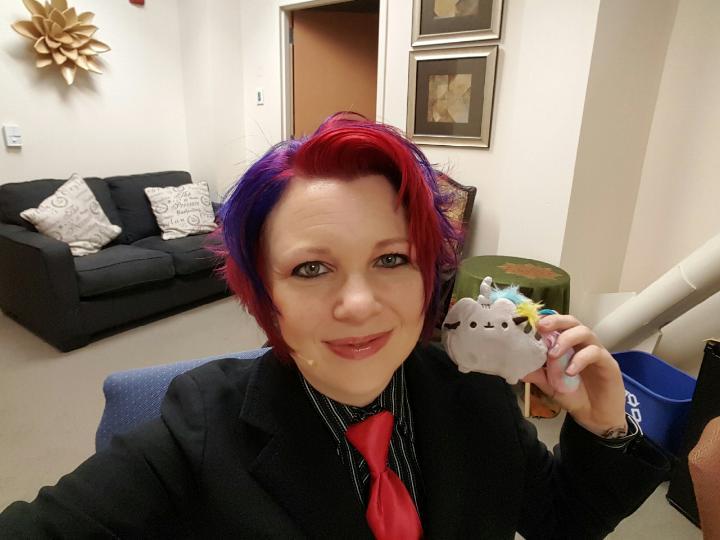 Imagineers Leader

100%

100%
Illumineers Leader

85%

85%

Registration Assistant

60%

60%
Kristen Ashley, RScP | Retreats 2015 – Current
Napa Valley Center for Spiritual Living, Napa, CA | Kristen was introduced to New Thought when she was 19 years old through late night conversations and esoteric research with her best friend.  She began attending Unity of Houston, TX in 2007 with her son, Reaghan. In 2011, Rev. Michael Gott (a Centers for Spiritual Living Minister) joined Unity as an Assistant Minister and became her first Spiritual Mentor.  When she moved back to her hometown of Asheville, NC in 2012, she decided to try out Science of Mind because Rev. Michael informed her "they would teach her to pray like he does". She immediately fell in love with Science of Mind and the teachings of Ernest Holmes and took every class available to learn as much as possible.  She was licensed as a Practitioner in 2017 and moved across the country to Napa, CA to pursue her dream of attending Holmes Institute School of Spiritual Leadership in Santa Rosa, CA. Kristen is currently a Senior in Ministerial School and is expecting to graduate in June of this year. 
Kristen is the Youth Director at Napa Valley Center for Spiritual Living as well as the Co-Lead for NextGEN Retreat, the premier spiritual retreat for adults ages 18-35ish.  Her background is in teaching, and she has worked with Autistic Individuals, both adults and children for over 12 years. In addition, she is also a Certified Tantrica, a licensed Oneness Blessing Giver, and Social Justice Activist.  She loves studying teachings and paths that allow all beings to live in harmony and balance within themselves, one another, and the Earth. She believes that all people deserve freedom, love, respect, equality, safety, and happiness, and she strives to live by these values in all that she does.  She has an innate gift to hold space and support people in their process and experience while still seeing their Divinity.
Audra Nichole, RScP | Retreats 2017 – Current
Seaside Center for Spiritual Living, Encinitas, CA | Audra Nichole was born and raised in the San Francisco Bay Area in beautiful Northern California. She first moved to Southern California for college. She quickly fell in love with San Diego and "So Cal Living" and currently resides in San Diego.
Audra is a Certified Infinite Possibilities Trainer. She is also a  Licensed Religious Science Certified Practitioner (RScP). She was a committee member and presenter at The 2016 Poway Interfaith Team, 6th Annual Spring Symposium & Youth Conference. She was the founder and host of Sunday Night LIVE at Seaside CSL a monthly service specifically designed for us! Audra has been a long time student of New Thought.
When she is not studying, facilitating workshops, serving private clients, leading her ministry or helping a fellow entrepreneur as a business consultant, you can usually find her on the ranch with her horse, Orion. With over 13 years of business consulting experience across a variety of industries from, Heath, Beauty and Wellness to Television Commercials, Real Estate, Finance and Philanthropy, Apparel and Basketball, Audra brings the organizational and operations experience to help us efficiently move as a team to create the best possible retreat for each of you!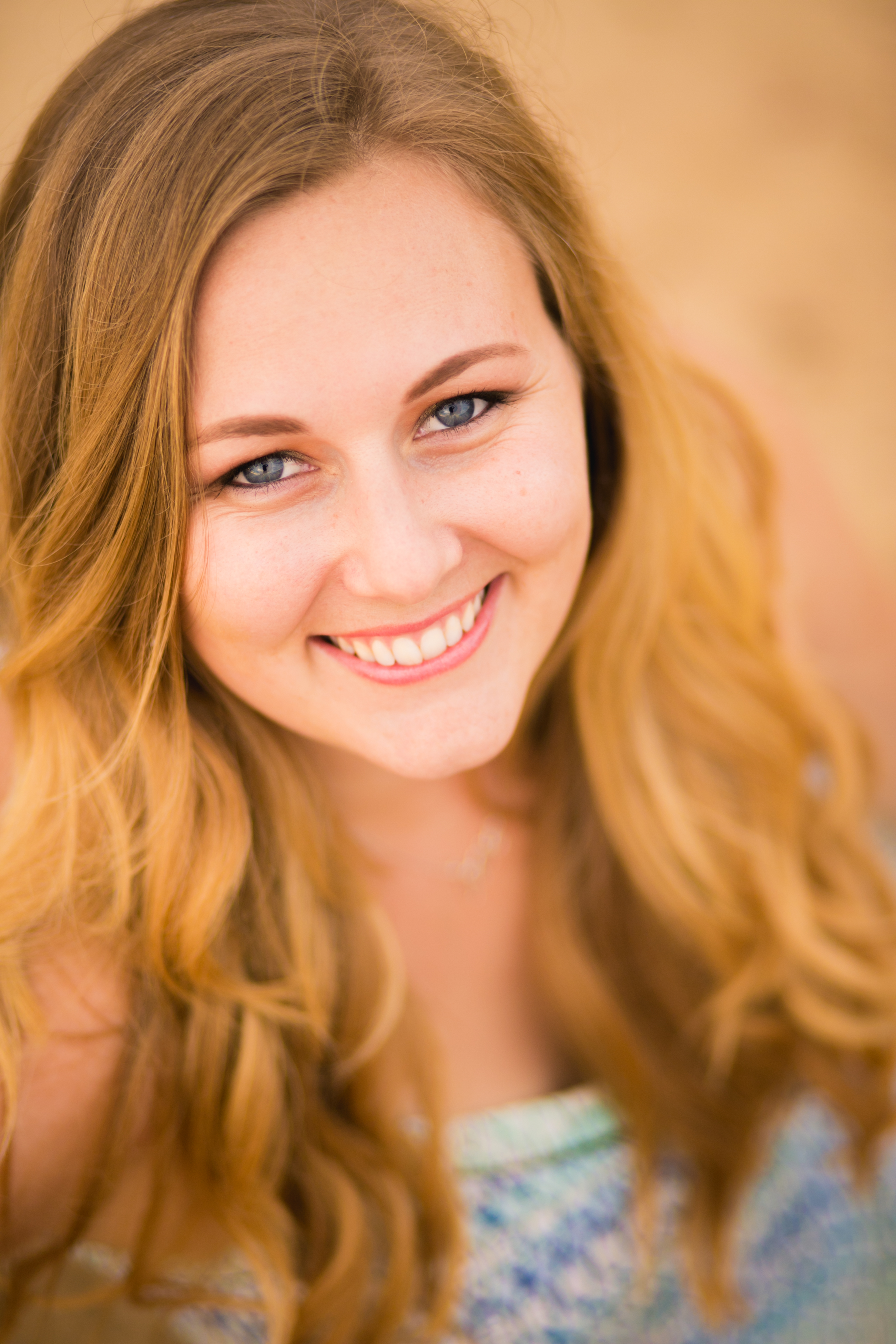 Finance

100%

100%

Fundraising

100%

100%

Registration

75%

75%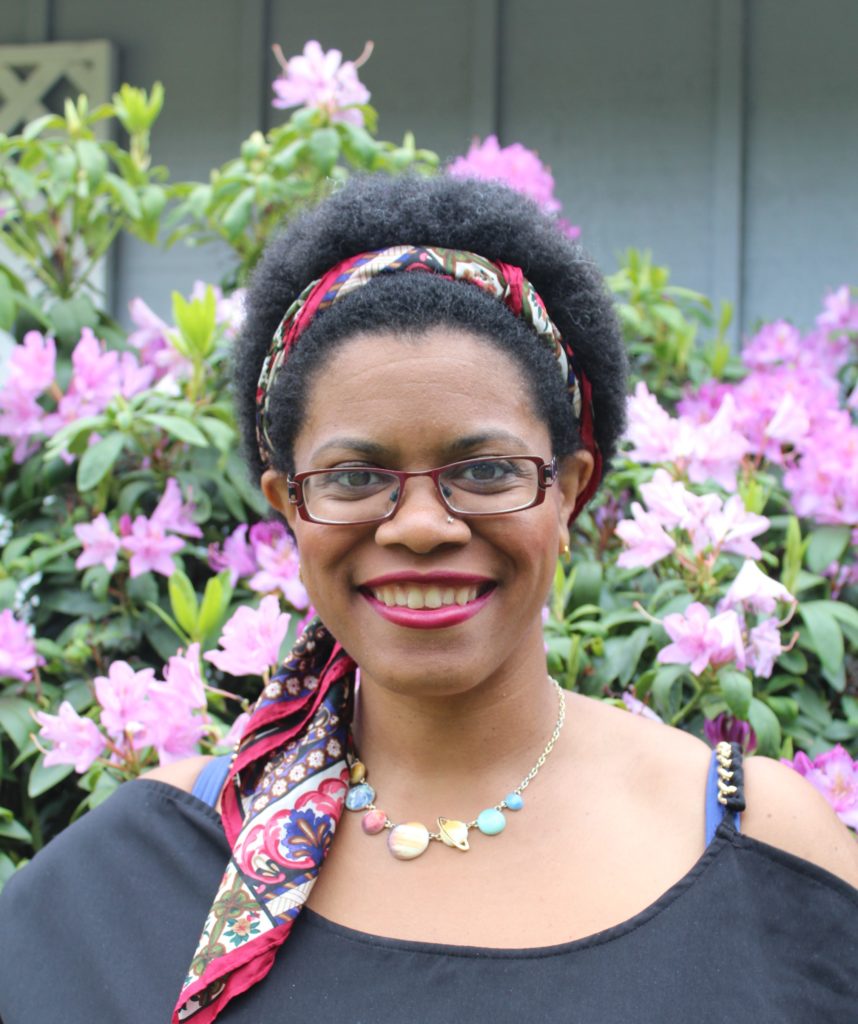 Website Management

100%

100%

Registration

77%

77%
D. Ann Williams | Retreat 2019 – Current
Center for Spiritual Living, Eugene, OR | D. Ann was born and raised in Southern California and thought she'd spend most of her life there. However, in 2012 she started her spiritual journey and it opened her to listening to her intuition. A 10-day silent meditation retreat and a few services as Agape International Spiritual Center showed her there was something more to life. After a phone call with her sister, a feeling that she was supposed to move to Oregon, she walked into work the next day and told them she was moving.
After a few years of working on her life, she realized that she needed a spiritual community. In 2016 she joined the Center for Spiritual Living, Eugene. Once the minister started talking, D. Ann knew that this was the path. She was supposed to be a minister. Since then, D. Ann has attended, volunteered, and taken classes at the Center. Currently she is the Youth Ministry Director and a Practitioner I student. After attending the 2018 NextGen Retreat and undergoing a radical transformation, she's excited to support the 2019 team.
When she's not growing and expanding spiritually, she is working and volunteering in her community with children or the LGBTQ+ community. She co-owns a Montessori preschool with her sister and is the Marketing Chair on the Board of Directors for Soromundi Lesbian Chorus of Eugene, the Vendor Coordinator for Pride Eugene, and a site coordinator for the SMART Reading Program. In her spare time, she sings, runs, writes books, and travels.
Emily Randalow | Retreat 2020 – Current
Unity of Nashville Unity Worldwide Ministries | Emily was introduced to the new thought movement when she was 12-year-old; shortly after her move to Nashville, TN. She attended Unity of Nashville then later transitioned to Unity For The Spiritual Living Church then backed to the Unity of Nashville again. Emily spent 5-years at UCPL studying under the mentorship of Charlie Hailey. At 17-years-old Emily was elected to be the Regional Representative for the Southeast Region of Youth of Unity (Y.O.U.). The youth of Unity is a youth-lead program that hosts three-retreats a year for teens 13-18 years-old. During this time, Emily focused on cultivating a community to be the stepping stone to spiritual enlightenment and self-discovery, not to show you what path to take but the ways to lay the stones yourself. After graduating Y.O.U., Emily became a sponsor for the Uniteen Program (10-13 year-olds) then later a Y.O.U. Sponsor.
After years of serving the established Pre-teen and teen organizations, Emily felt this want on her heart by Divine Spirit to cultivate a young adult community of spiritual enlightenment. She had the desire to develop a group where a young adult that is coming out of Y.O.U. Wouldn't have to conform or shrink their beliefs to feel included. From that, she and her team rebirthed Next Generation Unity. A young adult group dedicated to love, acceptance, and radical vulnerability. This has lead to the inclusion of interfaith thought and bridging the gaps to true coexistence and unconditional love.
When Emily is not cultivating spiritual expansion, she is usually playing with her dog, Koda. This Siberian Husky is the light of her life. Nashville is Emily's current home, but she tends to jet-set any chance she gets. Traveling is a real passion of Emily; she plans on reaching all 50 states before she's 30-years-old (9 states left to go)!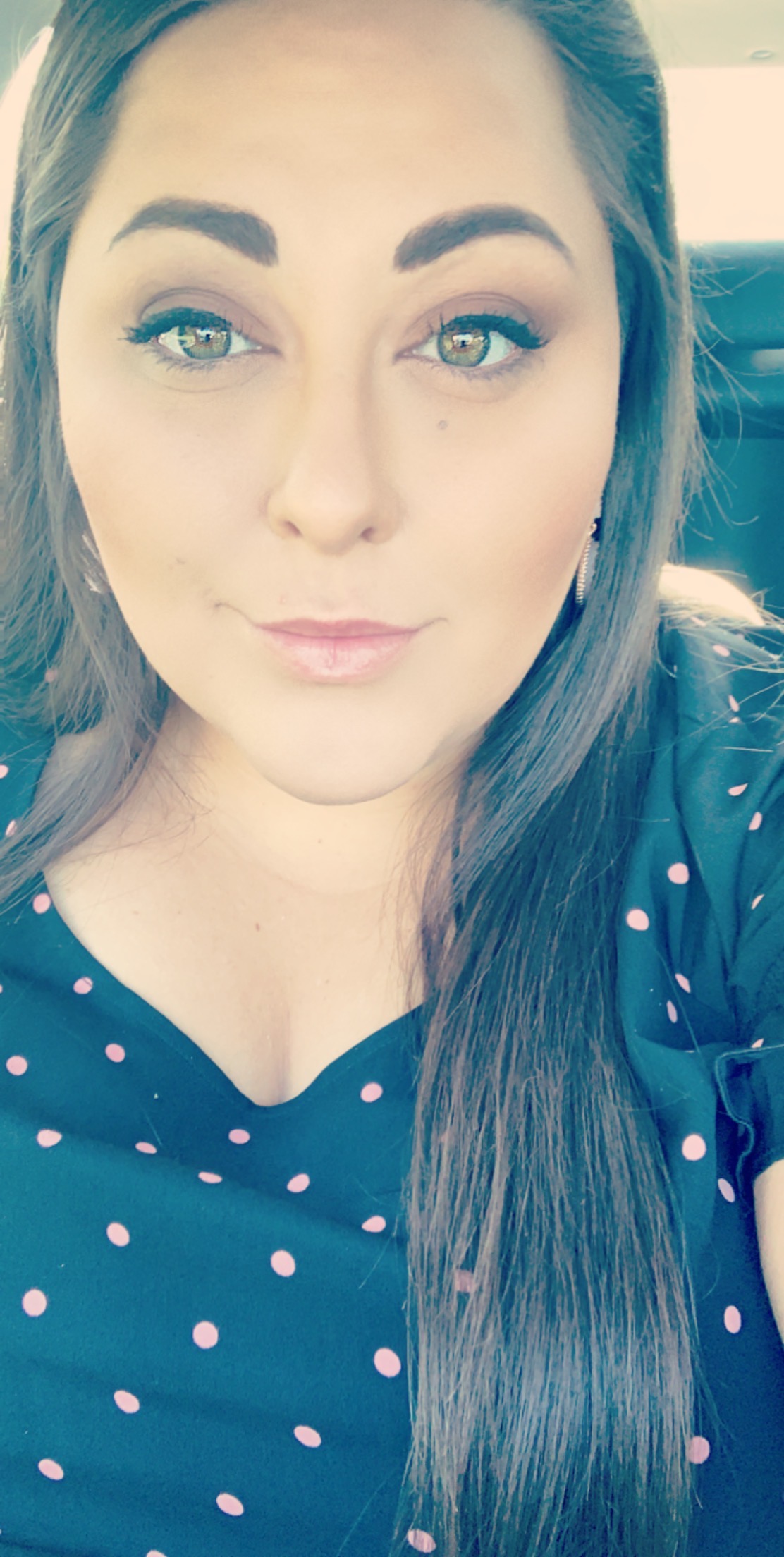 Marketing

50%

50%

Finance

25%

25%

Stewardship

25%

25%

Volunteers

25%

25%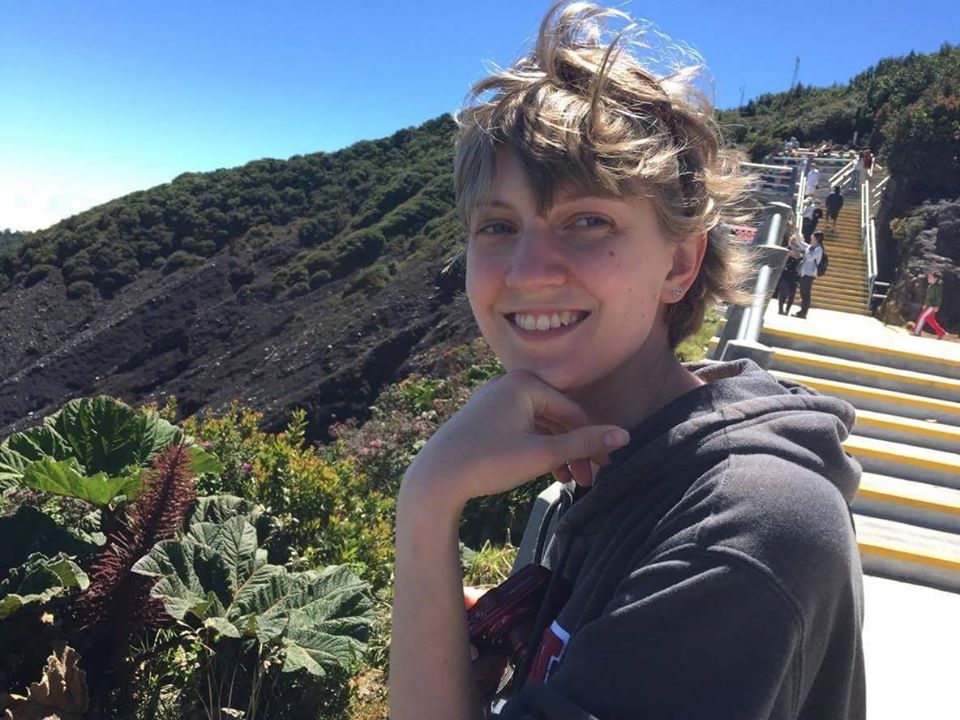 Stewardship

75%

75%

Fundraising

50%

50%
Miranda Baker | Retreat 2020 – Current
Unity Worldwide Ministries | Miranda Baker first got involved in New Thought through Atlanta Unity at age three. She attended Unity off and on throughout her childhood until high school. Once involved in the Youth of Unity, she dove into leadership and spirituality. In 2013, Miranda began attending Elon University, and graduated in 2017 having double majored in Religions Studies and Creative Writing, and minored in Leadership Studies. During her time at Elon, Miranda worked at the Truitt Center for Religious and Spiritual Life where she founded Elon's The Ripple Conference. Additionally, while at Elon, Miranda started working with Unity in Greensboro (NC) on their Youth Ed Team. 
After graduation and relocating, Miranda has continued to serve as an adult Sponsor with the Youth of Unity. In 2018, Miranda joined forces with two other former YOUers to restart the Southeast Next Generation Unity. Currently, Miranda is also working with Unity Worldwide Ministries on their Next Gen Team. She is thrilled to be a part of the NextGen Retreat!
Melissa Phillippe & Z Egloff | Retreats 2020
Melissa Phillippe is a singer-songwriter and teacher with nine albums of original music in release. She is also a Toltec Mentor personally trained by don Miguel Ruiz, author of The Four Agreements. Her wife, Z Egloff is a cartoonist, spoken word artist, and author of the spiritual humor blog, Life in Z-D: A Goofball's Guide to Enlightenment.
Melissa and Z are both long-time students and teachers of consciousness and transformation. Over the years, they've developed unique techniques and practices for personal growth and expansion. These practices improve individual lives and make the world a better place!
At their virtual home, OhMyGod Life, they share their knowledge and joy in videos, music, books, blogs, cartoon memes, and more. They also speak, perform, and facilitate workshops and retreats world-wide.
Both Melissa and Z hold Masters Degrees in Consciousness Studies from Holmes Institute. Melissa also has an Honorary Doctorate from Holmes Institute for her years of service in the music and healing arena. Z also holds a Masters Degree from J.F.K. University in Spiritual Counseling Psychology.
Melissa and Z's mission is to bring Radical Joy to the world!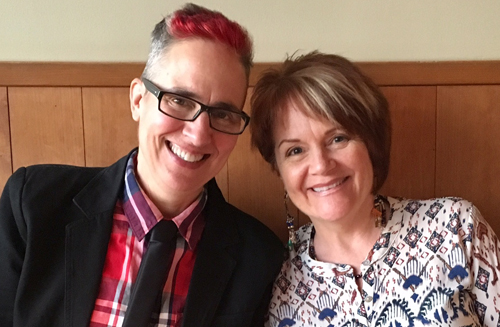 Don't Be Shy. Get In Touch.
If you are interested in working together, send us an inquiry and we will get back to you as soon as we can!